This report examines the performance, management and accountability of Executive Agencies in Britain and examines the implications of the introduction of such agencies in the USA. Project undertaken for the AFL-CIO. Written and researched by Centre for Public Services (1997).

Reinventing Government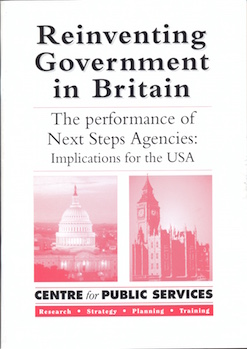 European Services Strategy Unit, Duagh, Camp, Tralee, County Kerry, Ireland.
Copyright © 1998-2017 European Services Strategy Unit
This document was created by Dexter Whitfield on 2008-03-28 17:16:12.
This document was last modified by Dexter Whitfield on 2015-09-24 12:20:21.
This website has been developed, maintained and hosted by Webarchitects since 1998.