A detailed guide in response to the Housing Act 1988, which introduced far reaching changes to rented housing, including the transfer of council housing to 'independent' and private landlords. Examines the role of local authorities, housing action trusts, housing associations, cooperatives and financial institutions (48 pages).

We Are Not For Sale - Part 2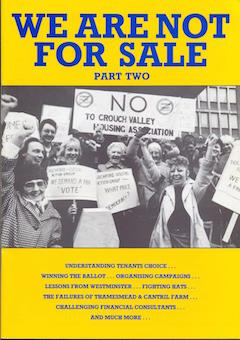 European Services Strategy Unit, Duagh, Camp, Tralee, County Kerry, Ireland.
Copyright © 1998-2017 European Services Strategy Unit
This document was created by Dexter Whitfield on 1998-02-24 09:24:40.
This document was last modified by Dexter Whitfield on 2015-09-24 06:31:39.
This website has been developed, maintained and hosted by Webarchitects since 1998.