Legal Action, Journal of the Legal Action Group, March 2007. Examines how public services are being marketised and assesses the impact on legal services.

Marketisation Of Legal Services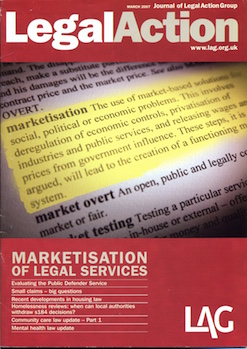 European Services Strategy Unit, Duagh, Camp, Tralee, County Kerry, Ireland.
Copyright © 1998-2017 European Services Strategy Unit
This document was created by Dexter Whitfield on 2007-05-23 19:54:13.
This document was last modified by Dexter Whitfield on 2015-09-24 12:11:54.
This website has been developed, maintained and hosted by Webarchitects since 1998.