China Social Welfare journal has published a 6,000-word summary of the Alternative to Private Finance of the Welfare State, a global analysis of Social Impact Bond, Pay-for-Success and Development Impact Bond projects by Dexter Whitfield. Thanks to Prof. Li Bing, Beijing.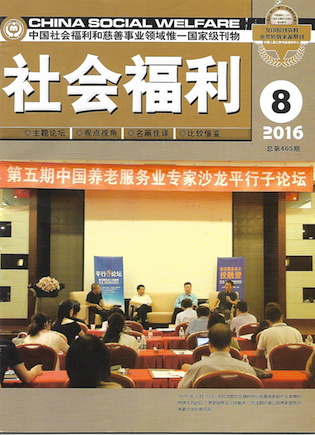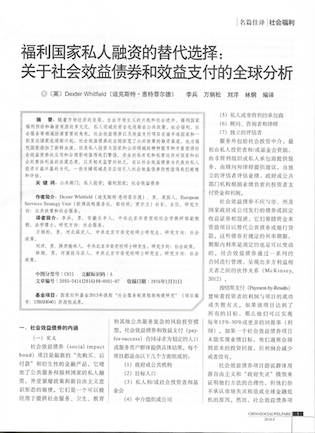 China Social Welfare journal - Social Impact Bonds Article

European Services Strategy Unit, Duagh, Camp, Tralee, County Kerry, Ireland.
Copyright © 1998-2017 European Services Strategy Unit
This document was created by Dexter Whitfield on 2016-09-23 15:02:52.
This document was last modified by Dexter Whitfield on 2017-01-09 10:11:16.
This website has been developed, maintained and hosted by Webarchitects since 1998.