Results of a Improving Jobs and Services Survey of the Employment and Public Services Department, Darlington Borough Council, that examined job control and satisfaction, ideas for improving services and links between workers and service users, and health and safety issues. The Shop Stewards Committee were involved in the design of the survey and held a series of meetings to discuss the results, recommendations and prepare the report (28 pages).

New Initiatives to Improve Jobs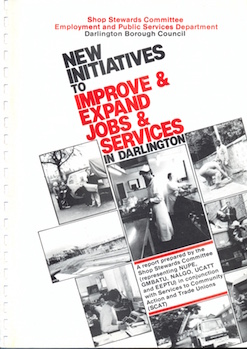 European Services Strategy Unit, Duagh, Camp, Tralee, County Kerry, Ireland.
Copyright © 1998-2017 European Services Strategy Unit
This document was created by Dexter Whitfield on 2012-07-24 19:22:05.
This document was last modified by Dexter Whitfield on 2015-09-24 09:17:04.
This website has been developed, maintained and hosted by Webarchitects since 1998.