Four tenants associations from Hull, Sheffield, Nottingham and Leeds formed an alliance, the Yorkshire Development Tenants Action Group that succeeded in getting 1,900 damp and defective flats demolished. This report describes how it was done, the mistakes and the lessons learnt (48 pages).

High and Dry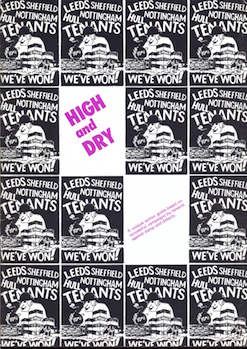 European Services Strategy Unit, Duagh, Camp, Tralee, County Kerry, Ireland.
Copyright © 1998-2017 European Services Strategy Unit
This document was created by Dexter Whitfield on 1984-02-25 08:27:33.
This document was last modified by Dexter Whitfield on 2015-09-24 08:55:22.
This website has been developed, maintained and hosted by Webarchitects since 1998.