An overview of the global sell-off of public assets and services, the growth of new markets with increased levels of commercialisation. Transnational companies dominate and exploit migrant labour.

The Global Sell Off 1984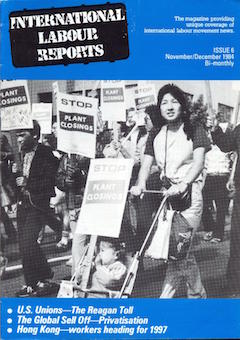 European Services Strategy Unit, Duagh, Camp, Tralee, County Kerry, Ireland.
Copyright © 1998-2017 European Services Strategy Unit
This document was created by Dexter Whitfield on 1984-11-23 08:29:51.
This document was last modified by Dexter Whitfield on 2015-09-23 18:28:27.
This website has been developed, maintained and hosted by Webarchitects since 1998.